An architecture firm committed to making the world cialis 10mg look and function beautifully, Jibe Design weds design excellence and environmentally responsible solutions.
Great supplement and I love the packaging!
!
Generic drugs are required to have the same active ingredient, strength, dosage form, and route of administration as the brand name product.
by Juliet Whelan

Juliet Whelan envisioned Jibe Design after completing her architecture degree from Rice University and working in and around the architectural profession for eight years. Her experience as an architect, construction manager, teacher, and real estate developer lend a varied skill-set to her management of Jibe Design.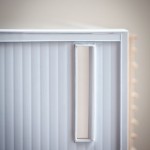 Jibe Design's mission is dedicated to profound design — elegance, wonder — the sense that the parts are right. But because they are creating buildings and not paintings, in order to achieve "wonder" or "rightness" their buildings must not fall down in a strong wind and they must be healthy for their occupants and the broader environment. Therefore, sustainability is inseparable from Jibe's work.
Jibe is a small, focused company producing innovative work. They are among a group of dynamic young architecture firms in Philadelphia. Some of these firms produce notable design and some produce sustainable construction. Jibe Design produces both. The firm is committed to high design without compromising sustainability, and operates by the creed that sustainability is inherent in profound architecture.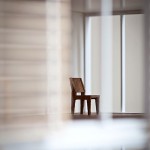 Whelan is the driving force behind the company. She is supported by a small cadre of designers. The process through which Whelan finds coherent form involves directed collaboration, solitary research, and capricious insight.
Her firm creates bright contemporary spaces designed to minimize their environmental impact. The firm's work seeks to communicate quality and clarity through the honest and inventive use of materials and a sensitivity to location. Each project begins with a study of how best to creatively organize the intended use into a smoothly functional whole. Recognizing the environmental impact of construction, Jibe's overriding goal is to seek healthful design solutions. To do this, Whelan and her team keep abreast of innovations in materials, construction techniques, and sustainability to provide their clients with a finely honed and efficient design.
The firm's work was recently honored with two prestigious awards. Jibe's CLS Office Project won a Community Design Award from The Community Design Collaborative and the Markoe Street Housing Project won an AIA honor award from the Philadelphia Chapter.
The Philadelphia Housing Authority, the owner of the dilapidated row houses and empty lots that make up the 800 block of Markoe Street in West Philadelphia commissioned Jibe to come up with a master plan to create an affordable rental housing community on the land. Jibe's strategy went against a common development approach of razing and rebuilding.
More than just wasting materials and money, demolishing historic buildings literally creates piles of waste. Jibe's master plan renovates the existing buildings along the street to prevent tons of debris from entering a landfill. New construction is energy intensive. Preservation uses less raw materials and energy and so is more sustainable.
Jibe's plan called for the insertion of new homes into the empty lots along the street. The new construction homes respect the scale and materials of the existing buildings, while also respecting the zeitgeist of the twenty-first century.
The Jibe design team also knows who to let their hair down. One of Jibe's fun projects from last year is the Free Agent House. A collaboration among Jibe Design, goldenberg photography and Naquib Hossain, the Free Agent House explores the urban possibilities of living efficiently and affordably "off the grid." The home is constructed of three shipping containers sliced and stacked to fit on a fifteen foot wide city lot. The efficient layout maximizes passive heating and cooling. Glazing on the southern frontage receives the winter sun and sliding louvers block the summer heat. Vacuum-insulated-panels super-insulate the building envelope's tight perimeter and achieve an exceptional R-value with minimal thickness. A seasonal heat collector augments the passive heating system.
The fun doesn't end there. Low voltage appliances run off a rooftop photovoltaic array. The sun also heats the home's water. The only municipal utilities the home connects to are the water and sewer systems. list of sites A stormwater collection cistern irrigates the extensive vegetable garden. At an estimated price of $50,000, the building houses a free agent, liberated from high construction and operating costs.
With its bold approach to projects, one thing shines through: Jibe Design relishes being a part of the Philadelphia creative community.