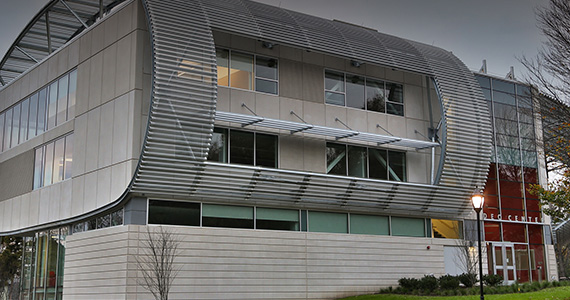 For a small, industrial arts college founded in 1884 to improve textile manufacturing, the 60 undergraduate and graduate degree programs at Philadelphia University use their fair share of technology.
As TechnicallyPhilly.com reports, big changes are on the way. In January, the DEC Center will open, dedicated to combining design, engineering and commerce into one location. The university is also launching the first, full-degree programs in geodesign. The program will focus on collaborative design projects for communities and solving real world problems like global warming and disaster mitigation.
Other programs, such as interactive design and media, also have a strong technological component to them. "What we do is we communicate through leveraging technology," Director of Interactive Design and Media Sherman Finch said. This includes mobile design including iPhone, iPad, and other mobile device program designs to smart objects like smart chairs or clothing and smart architecture.
Learn more about Philadelphia University at www.philau.edu. And thanks to our friends at TechnicallyPhilly.com for this report.