Nicole DeFeo has 15 years of experience building and leading non-profit organizations from the ground up. An accomplished strategist and marketer, her vision and drive have taken small struggling non-profits to thriving, successful organizations in short periods of time. Her performance has been recognized in the national market of non-profits through awards for marketing, mentoring and exceptional achievement. She currently serves as the International Executive Director of Delta Phi Epsilon Sorority, Inc, a membership organization with over 50,000 initiated women and is the newly appointed Managing Director of eWomen Network, Center City Philadelphia Chapter, an international networking community for women in business.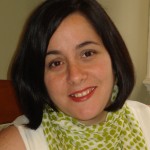 1. How has the EWN been adjusting to a change in leadership?
It is an exciting time for eWomen Center City. Many have told me there is a new energy about the group and we see 5-6 new faces each month. I'd say the community is gearing up for a big boom despite the scary economy.
2. Any new programs or policies etc. that you'd like to incorporate?
eWomen has a great trademarked networking system. My goals for this year really center more around working to build the group to allow for maximum networking and exposure for our members. It will be all about adding value for the women who are present and committed to helping each other. eWomen is founded on the principles of lift as you climb, give first and share always.
3. Tell me about what you do.
I wear two different hats. One with eWomen and the other with Delta Phi Epsilon. As the current International Executive Director for Delta Phi Epsilon Sorority, Educational Foundation and National Development Corporation, I manage three separate non-profit organizations and am responsible for board development for each board of trustees. Leading the corporations for about 3 years now, I have produced 110% growth of the Educational Foundation fundraising efforts and a year over year 5% growth of overall membership to the association during a down economy. Strategizing growth and seeing it come to fruition is what I enjoy. It is why I have engaged my second hat, eWomen Network. I think the potential for an amazing and strong place for women to learn and grow is starting right here in Center City with this re-organizing group. We have a good core group of entrepreneurs with the chapter and I believe that will attract the same ten-fold. I am strategizing right now on how to get every sector in business represented at our table.
4. How did you get to where you are today?
Hard work, commitment, and dedication to learning. After 15 years in the non-profit sector, I have found my sweet spot doing what I love for a cause I believe in – professional development of women.
5. Which projects or experiences in your career stand out, and why?
My first career out of college was with Ronald McDonald House of SNJ. During my time there I learned an incredible amount, but I also had the opportunity to be a big contributor. It was a unique time for the non-profit in that they were embarking on a capital campaign to erect a totally new handicap accessible building. I was able to be a key member of the team that raised over $4 million. Because we were a small staff, I also got to pick some tiles, some colors and work with some amazing volunteers to decorate the building once it was up. It no doubt made one of the most indelible marks on my career.
6. What were and are the main motivators/influences on you and why?
I grew up in a household where you could literally BE anything you wanted to be. My mother worked full time as did my father. I was of the original latchkey generation. Education was important to my family, but so was hard work. Experiences weighed in as heavily as learning by book and I think that shaped me to who I am today. My father was a big proponent of honoring ones commitment. If you promise to be somewhere or do something for someone, you showed up. To me showing up is the key to success. Every move in business is done through relationships. No matter how you break that down, the end result is that the people who show up, win. I should hope I am half as good a parent to my three children as my parents were to me.
7. What do you do in your spare time?
Spare time? Wearing two hats really limits your spare time. I enjoy reading anything educational. With three children under five, much of my free time is spent taking them to the experiences that I had as a child. We go to the park, we spend time as a family. My husband and I own a historic home that we are renovating as well. That takes a fair amount of time.
8. Do you have an unrealized goal or aspiration?
I have many goals and aspirations. I did a review of my career this year as I turned 40. I would like to spend the next 5 years establishing my own business. I have not decided what that will be yet, maybe consulting, but definitely speaking to audiences and helping people. More on that when I hit 45!
9. What would we be surprised to know about you?
I am fairly transparent. It might surprise you that I am a little irreverent. Following all the rules is not always the best idea. Sometimes it is better to beg forgiveness than ask permission.
10. How do you stay up-to-date in your career?
I am a member of many associations and I am an avid reader. It is critical to stay abreast of the most current events in your field. It also provides me with interesting conversational tidbits for networking events.
11. Who do you admire most?
My current staff. Working with me is sometimes not a picnic. I tend to change my mind until I think I have exhausted all possibilities and have found the best answer. I want the top performance – always. They get that and always deliver.
12. If you weren't doing this, what would you be doing?
If I had it in me, I would act. The thought of being someone else for a few days or weeks is an appealing proposition. Probably why I think Halloween, to quote my four year old, "is the best holiday ever!"