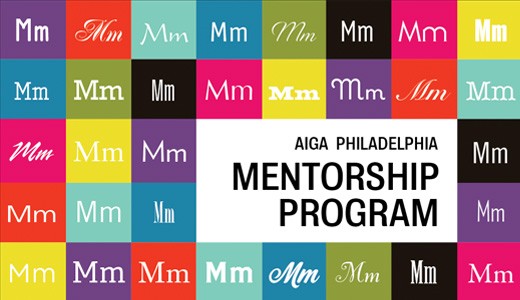 AIGA Philadelphia's Mentorship Program engages professionals in a short-term, one-on-one mentoring relationship with a design student or recent graduate in our area. It's a tremendous opportunity to learn and share. Applications are due by September 14.
Visit http://aigaphilly.org/events/2012/aiga-philadelphia-mentorship-program-now-accepting-applications-20122013-term for details.
AIGA Philly is the local chapter of the American Institute of Graphic Arts. Find out more about them at http://aigaphilly.org/about.