On February 26, 2012, Temple University's Film and Media Arts Department will host the Derek Freese Youth Media Film Festival, which offers youth filmmakers, ages 12 to 18, an opportunity to screen their work in front of their peers and other film professionals.
Entrance is free, and all ages are welcome to attend. The festival is designed to help support and encourage youth to explore their creativity through youth media, film, and video. The festival was created to honor the memory of Derek Freese, a graduate of the Temple film program, who passed away two days after arriving in Hollywood, California. His family decided to keep his love of film alive by founding the Derek Freese Foundation in 1997.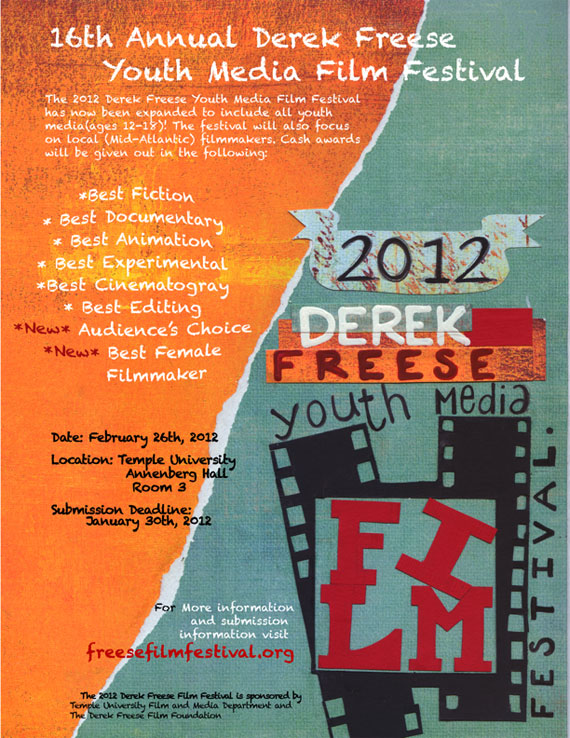 In previous years the Derek Freese Youth Media Film Festivals had accepted submissions from nationwide. This year's festival will be focused on local filmmakers in the Mid-Atlantic region. In this effort we hope to support local youth filmmakers and their creative efforts. The categories for this year's festival entries include fiction, documentary, experimental, animation, cinematography, editing, female filmmaker, and audience's choice. Screenings of films in each category will take place during the festival.
Submitted by Tim Day