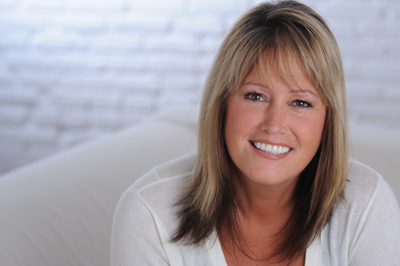 Hi, I'm Sue Redmond.
For 20 years, I've produced content in every medium. I've made clients happy at all budget levels, in all categories. I have relationships with vendors across the country and the globe. And I understand all the intricacies of the business – from unions to permits to emerging technologies.
I am a conductor.
I am a hostage negotiator.
I am a merrymaker.
I am a drill sergeant.
I am a magician.
I am an accountant.
I am a juggler.
I am a therapist.
I am a travel maestro.
I am a conjurer.
I am a producer.
I work with Advertising agencies as an agency producer, handle full productions through my company Rubberband or work with other clients directly on their production and short term staffing needs. I work out of my home office in West Chester Pennsylvania but am usually on the road working in a studio, location or edit suite out of town or out of the country. I get calls to produce broadcast campaigns, pull together print shoots or create corporate / pharmaceutical web & meeting content. I love traveling the world, spending my time outdoors especially around water and enjoy live music. When you hire me, there are no gaps in knowledge. And there is no shortage of energy.
You can reach Sue at:
610-496-4042
sredmond@rubberband.tv
www.rubberband.tv
And now, the 12 Questions:
1. What kind of kid were you?
Naughty
2. What influences have shaped you?
Dysfunctional childhood and scandalous living
3. Ever done anything really dumb?
Weekly
4. How'd you learn to do what you do?
Got a jump start in the little black and white TV studio in my high school which gave me 3 years of experience before hitting college …. Still learning today.
5. What are you working on now?
Just finished producing an experiential campaign with Tierney and their client TD Bank called Art for Trees, a TD Forests Project. Ten well known artists with NY ties were commissioned to create an environmental inspired piece of art to be on display in pop-up galleries around NYC, replicated as vinyls and installed in over 115 TD bank stores and auctioned off to support the NYRP / TD Partnership with MillionTreesNYC to help reach their vision of a greener New York City by planting a million trees by 2015. All the original artwork was featured in Pop-up galleries around Manhattan; Grand Central Terminal for a week long installation, on the 14th Street Passage at the High Line for a day and on display at Bette Midler's Hulaween Party held at the Waldorf Astoria on Halloween night. In addition to all logistics of the campaign, I also produced and directed videos with the artists to be used on a microsite, video loop during all pop-up gallery installations and social media outlets.
6. Walk us through a typical day at work.
I have no routine … my days are defined by the work I am producing and the people I am lucky enough to work with. Ie. Pulling together an estimate in my pajamas or jumping on a plane to shoot on location … all tasks done consistently with a cup of black coffee in hand.
7. Who do you love?
I love my family, my friends and my Starbucks barista.
8. What are you passionate about?
I am passionate about travel, experiencing new cultures, meeting new people, and creating amazing stories and memories along the way.
9. What are you proudest of?
I think I'm proudest of my ability to stay positive through the crazy ride called life. My biggest achievement is raising two great kids and working at a marriage that's going strong after 30 years.
10. Describe a great night out.
A small intimate dinner party with great friends or a marathon of Orange is the New Black or House of Cards.
11. So what's next for you?
More travel …..
12. What will your epitaph say?
Sue lived the hell out of life with no regrets!
Know somebody who should be featured on 12 Questions? Tell us!